The Young Explorer's Adventure Guide anthology successfully funded its Kickstarter, so the ball is rolling. We have the final cover, with my name on it, yay. 🙂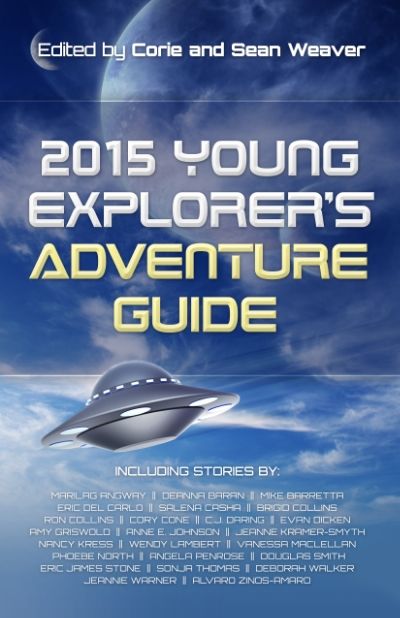 I don't have a publication date yet, but I'll definitely be posting when it's released.
I love this cover. The art is great — genre-specific enough to communicate "Hey, this is SF!" without focusing on a particular subgenre that'd let out a lot of stories, or trying too hard to be too many things and thus likely failing at everything. Good stuff.
Angie